Imagine a world where good food is not wasted and people don't go hungry
Every dollar you donate to OzHarvest is so meaningful. It allows us to save good food from going to landfill and deliver two meals to Aussies who are doing it tough.
Providing a meal for someone going hungry is much more than filling an empty belly. It provides dignity, nourishment, care, connection and love when most needed.
We've come a long way
Thanks to the generosity of people like you, OzHarvest has been able to deliver nutritious meals to millions of Aussies in need and has saved over 32,000 tonnes of food from going to landfill.
BUT THERE'S MUCH MORE TO DO
Food insecurity in Australia is on the rise, and over 250 charities helping to feed thousands of Aussies who are hungry every day are still on the waiting list to receive food from OzHarvest. Please help us feed them.
YOUR DONATION CHANGES LIVES
Every dollar you donate provides two nourishing meals to people in need and saves good food from going to landfill. Join us in the fight against hunger and food waste - make a donation today.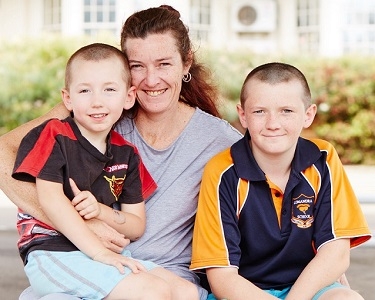 "Getting food from OzHarvest is a life-saver. It means I can buy what else we need with the little money we have left after paying bills."
Jenny, Parent at Lomandra School.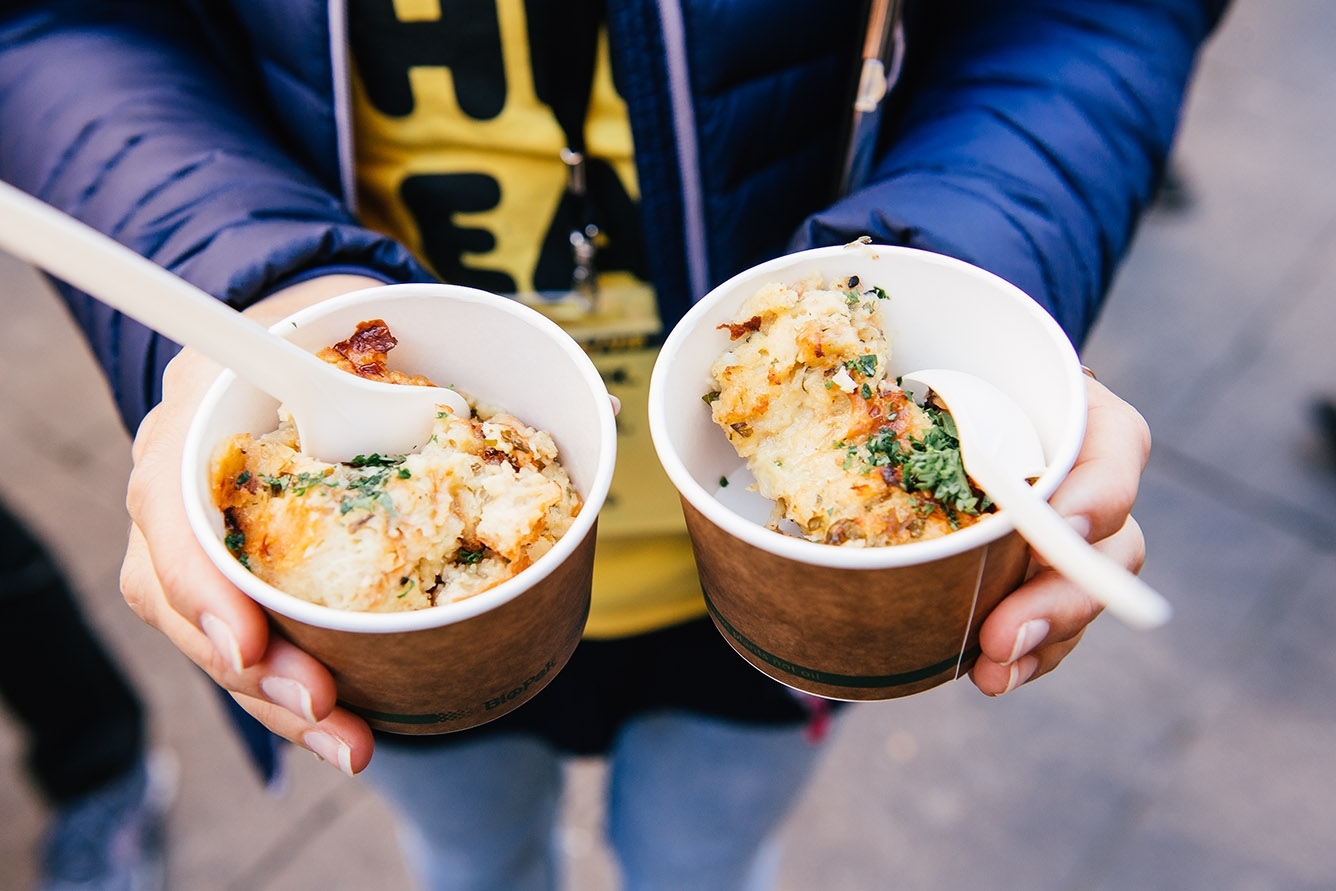 "If it wasn't for OzHarvest food, a lot of people would be going hungry."
Megan Jordan, OzHarvest Market Manager
OzHarvest is an Australian registered charity founded by Ronni Kahn in 2004. We rescue edible food from going to landfill and redistribute it to those in need. We also educate the next generation of Australians about food and sustainability and help vulnerable young people find employment in the hospitality sector.
How will my donation be used?
Every dollar you donate goes towards supporting our pillars to Rescue and Educate. We use every dollar donated to us as efficiently as possible. Thanks to leading global management consulting firm, Bain and Company, our Social Return on Investment (SROI) has been measured to show the true impact that every $1 donated to OzHarvest is making in the community:
Food Rescue returns $6.75 as charity agencies can redirect valuable funds from buying fresh, nutritious food to other essential services.
NEST (Eduate) returns $9.73 by increasing living skills and health/nutrition education and increasing community connectedness.
Nourish (Educate) returns $4.75 by enhancing life skills of vulnerable young people and providing pathways to employment.
Are donations to OzHarvest tax deductible?
Yes, OZ HARVEST LIMITED is endorsed as a Deductible Gift Recipient (DGR).
How else can I help with this appeal?
You can also support us by buying donation tokens next time you shop at Woolworths. The 50 cent tokens are available in stores across the country until 24 December. Each token purchased allows us to deliver a meal to someone in need.
A big thank you to our Supporters
The real heroes who are kindly helping us achieve our goal
Paola Collins
Chris Secomb
Snack Fund
Julie Mylchreest
Gabriel Mustafa
Anonymous
Jenny Neal
Robbie Edwards
Nicole Johnson
Anonymous
Tracey Mclelland
Tony Hodges
Nikki Romans
Veronica
Dianne Klingberg
Zena Lecky-thomson
Kerry Little
Anonymous
Manning Francis
Anonymous
Felicity Hatton
Anonymous
Yiik San Law
Georgina Ogilvie
Anonymous
Rachael Ottaway
Anonymous
Anonymous
Jane Wicks
Anonymous
Lynette Wicks
Queenie Chau
Annemarir Grahl
Linda
Anonymous
Emma Liyanarachchi
Jessica Williams
Hui Ping Li
Marcus Walker
Skye Jacobi
Lachlan Harben
Jenny Harben
Woolworths
Woolworths
Sam Dowling
Fenn Gardner
Harley, Ella, Elsie, Austin, Max And Deacon Boyd And Lisney
Anonymous
Linda Smith
Karen Burford
Anonymous
Sara Bray
Anonymous
Clare Smith
My Lan Vu Vu
Emma Ellis
Lily Tiara Ella Middleton
Amelia Beaumont
Anonymous
Khris Kringle
Leigh Segboer
Serena Migliardi
Trina Jones
Anonymous
Anonymous
Anthony Akle
Anonymous
Shaunak Joshi
Anonymous
Anonymous
Jessie Mossman
Jillian Friant
Anonymous
Martin Rodgers
Anonymous
Danielle Mcconkey
Anonymous
Alison Hayes
Anonymous
Jemima Yarnold
Sarah Ferber
John Cole
Kylie And Jason Payne
Randall Stewart
Sasha Stubbs
Tara Archer
Nathan Kwok
Alison Kennedy
Kora Uhlmann
From The Divine
Claire Wright
Lee Hawes
Heidi Piper
Anonymous
Anonymous
Marg Croese
Gregor Mcgregor
Emily Thomas
Anonymous
Anonymous