"Getting food from OzHarvest is a life-saver. It means I can buy what else we need with the little money we have left after paying bills."
Jenny, Parent at Lomandra School.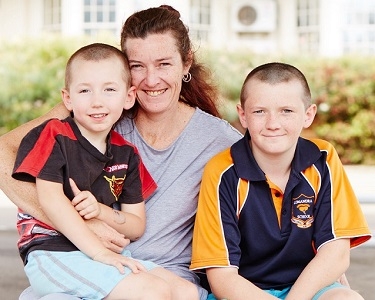 We need your help to provide a million meals to feed hungry school kids.
Did you know, almost one child in every classroom goes to bed or school hungry nearly every day*. For those kids who go hungry, the impact extends beyond the classroom as they are more likely to experience poor mental and physical health and frequently miss school.
Not eating isn't the only problem – access to nourishing and healthy food is simply out of reach for thousands of families living day to day. Poor nutrition at a young age creates irreversible health issues for many years to come.
OzHarvest is working hard to provide a regular supply of fresh food to help fill empty bellies in schools and homes across Australia, but we need your help.
$1 = 2 meals for kids in need. Please help us feed them and donate below today.
*Source: Australian Child Wellbeing Report