My Oz Harvest Larapinta Trek Fundraiser
I'm participating in OzHarvest' Monster 223km Larapinta Trek this August which kicks off in Alice Springs and will be completed over 6 days in the Australian outback.
OzHarvest is Australia's leading food rescue organisation with a driving purpose to feed the less fortunate in Australia. OzHavest began with a simple concept to rescue food that would otherwise go to waste and deliver it to people in need. It's a great cause which supports the local communiy, delivers 100% of donations to the charity itself and every dollar you provide will supply two meals to hungry Australians.
With extremely rugged terrain, penetrating heat throughout the day and bitter cold desert winters at night this will be no easy 'hike', One which I am not underestimating.
I'm not looking for monster handouts but simple donations would be greatly appreciated as every dollar counts.
Thanks for your support!
Thank you to my Sponsors
The Working Holiday Club - Staff Contribution
Samesun Hostels
Joel Chevalier
Matt Wilson
John Roche
Airlie Hill
Nick Hare
@boozestatus
Jake Gibbs
Kurt And Chloe Tippett
Jake Dibetta
Bill Croteau - Seq Transport Services
Erin Hurley
Vicky Boardman
Gabrielle Maria
Student Flights
Karen Bauckham
Campbell Gellie
John Gibbs
Tim Charter
Tracey Croukamp
Kieran Gibbons
Oliver Gibbs
Benny Rudd
Avram Dolen
Jade Lee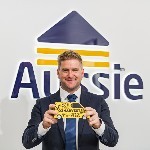 Adam Hall
Bryin And Michael Munroe
Suzi Moffatt
William Anderson-hall
Maria & John
Dave And Ella
Louise Robertson
Dane Kearney
Sarah Cruz Taylor
Laura Pierson
Jennifer Mioska
Hugh Ragg
Martin Misevski
Katherine Hornbuckle
Sam Currie
Heron Bourke
Nick Yock
Tui Barron
Airlie Hill
Bill Bourke
Anthony Laurence
Avon Bishop
Andreas Hikel
Emma Coulston
Lucy Walgers
Harvey Upton
Jody Shepherd
Nance
Robine Willemsen
Georgia Rietveld
Cypress Kamala
Rach Carlaw
Grace Hall
Anonymous
Anonymous
Chloe Martin-nicolle
Sophie Smith
Anonymous
Andrew Stewart
Milky
Demi