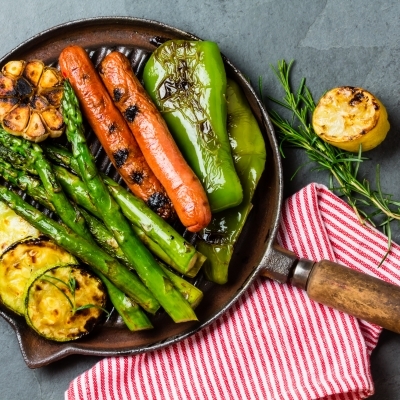 What is OZSizzle?
OzSizzle is a unique way to support OzHarvest whilst celebrating the Australian summer, enjoying time with friends and family and eating delicious food!
We invite everyone to host their own OzSizzle in support of vulnerable Aussies, raising money to help put food on the table for those who are going without.
Simply host a BBQ breakfast, brunch, lunch or dinner and encourage your friends and family to support it with a donation to your individual fundraising page. Or collect a donation at your OzSizzle and contribute it afterwards.
For every $1 provided to OzHarvest, we can supply 2 meals to someone in need.
Register your own OzSizzle today. And don't forget to show us photos of your OzSizzle using the #OzSizzle hashtag!
Download your OzSizzle Toolkit here. There are also some great resources such as posters and more that you can find here.
Share your
#

OzSizzle with us!