The Art Project that grew! 'A Year of Time' takes off!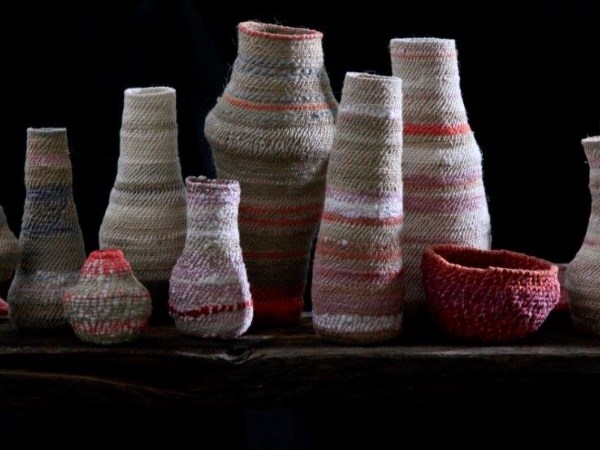 I'm an artist and I had this idea for an art project that encompassed many of my interests, the share economy, hand made, community, the value of things, minimising waste and notions of time. It was called 'A year of Time 1:30'. You can read a bit more about it here. Anyway, one of the many conceptual layers of work is the idea that instead of people 'buying' my artwork for money, they can exchange something for the same amount of hours that it took me to make the artwork...or they can exchange it for what they think it's worth in cash...they decide....as a result I've had people offer to help me with garden, give me surfing lessons, help with my website, help in my gallery, help me make more art, help with social media, sew for me and cook for me.....and sing for me. At the end of the year, the documentation of all these exchanges will be exhibited in another exhibition (and any cash recieved for vessels will be used to make another vessel out of the actual currency) in December 2018.
So this is how this OzHarvest event came about.... A lovely lady took a fancy to my work, selected one of the vessels (which took 8 hours and 11 minutes to make) and said she would sing for me!
I absolutely loved the idea and thought it wonderful and slightly crazy (maybe also because I can't sing to save myself) - but singing for 8 hours seemed slightly insane, so instead we cut down the exchange by bringing her partner along to play his guitar at the same time - so that will make it 4 hours and 5.5minutes! They have a band called 'my sauce good' and you can check them out on YouTube.
But then, how to make it happen? I have a contemporary jewellery art gallery, and thought maybe they could sing at a gallery opening? Or maybe they could come along and do it as a special gallery event? But then I thought, let's do a fund raiser! And let's do it for one of my favourite charities, Oz Harvest, because being a permaculture lover, wasting food just drive drives me INSANE when it can be made good use of!
Literally, the next week, this email popped into my inbox about the OzSizzle, so here we go!
We're holding the OzHarvest fundraiser in my back yard, and I have another 'year of timer' exchanging time for cooking. It's going to cost $25 per person to come and listen to Laura sing and I'll throw in some wine. 100% of proceeds will go towards OzHarvest! Please reserve a booking here  but you will need to donate $25 to my OzSizzle to fully secure a space to the event.
We can only fit about 25-30 people but even if you miss out on the event, I'm sure OzHarvest would really  appreciate your support by donating anyway...Anyone who makes a donation (whether or not they attend) will be acknowledged as a contributor to 'A Year of Time 1:30' and their name will be included in my exhibition of exchanges that have taken place throughout the year....And you'd be making my 'Year of Time' art project an even bigger success!
If you want to know more, please get in touch.
OzSizzle - food for your ears with bonus nibbles....part of 'A Year of Time' Art Project
I'm participating in OzHarvest's OzSizzle to make a difference to Australia's most vulnerable and reduce food waste. I'd love your support in helping us reach my fundraising goal!
Stay tuned for the journey!
Thank you to my Sponsors
Bridget Kennedy
Extra donations
Nikki Johnson
Can't wait for this event Bridget! Thank for the opportunity to attend.
Nicole Robins
Hi Bridget - wonderful exhibition and opportunity to explore time in more depth :) Nicole
Roslyn Carberry
Hi Bridget I would love to book 4 people for your garden fundraiser if you still have the space! Cheers Ros
Marton Marosszeky
Sounds exciting, look forward to seeing you. Do you want us to bake something for the event? MnM xx
Mariela Brozky
Really looking forward to today's do !!! Here are 2 Donations, for Ronen & myself Well Done Bridget! This is an amazing cause !!! And so good to see that $50 b
Squarepeg Studios
Hi Bridget, This is for Emily and me, we look forward to the event .
Stefania Riccardi
Stefania Riccardi & John Kelman
Brenda Livermore
Thanks for the 'Year of Time' invitation Bridget. Rodney and I would love to come.
Sarah Jamieson
2 people please!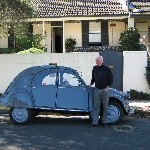 Michael Lawrence-slater
Hi Bridget, I had thought this is what I did last time. Ah well. M
Wendy Dwyer
Well done my dear friend!!!
Jeremy & Heather
Hi Bridget Jez and Heather in for $50 to a very good cause, see you on the day
Shaun Madden (the 1st)
I'll come, alright!
Szilvia Gyorgy
See you next Sunday!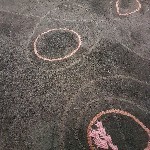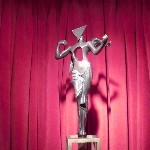 Sonya Schollum
Looking forward to the arty ozsizzle for A Year of Time. S x